SHOP APPAREL & ACCESSORIES
Pickup & Classroom Delivery Option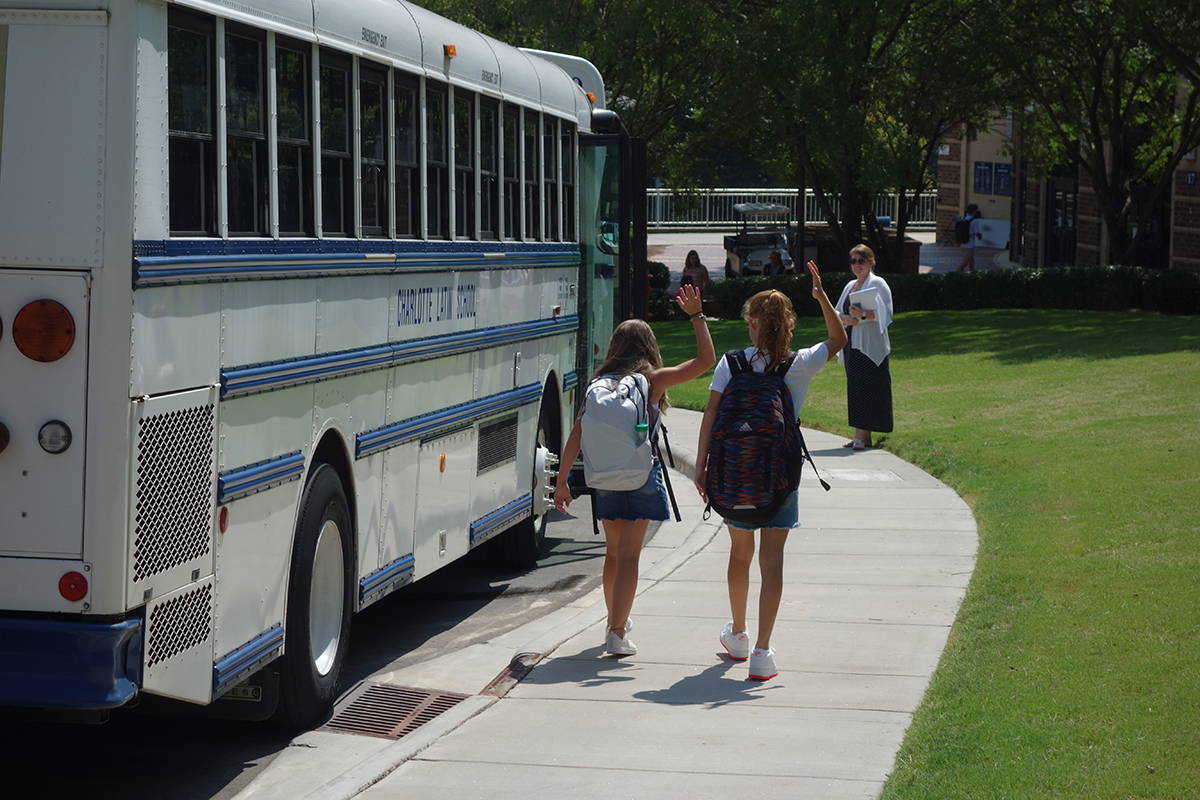 PICKUP
Save on Shipping costs! Select the 'Pickup' option when checking out. Please 'Add a Note To Your Order' if you would like your Middle or Upper School student to pick up your order. You will receive an email when your items are ready.
If you would like Curbside Pickup, please enter into the Raintree Parking lot and park at the curb in front of FOUNDERS' HALL. When you arrive on campus, please
call us at 704-815-2427.
CLASSROOM DROP-OFF
If you would like your order to be dropped off at your LOWER SCHOOL child's room, please select the 'Pickup' option and "Add a Note to Your Order" at the checkout page to specify your child's name and classroom.
FOREVER FORWARD. FOREVER LATIN.
Our store on campus is open during regular school days 8:00 a.m. – 3:30 p.m Covid Restrictions Apply. See Pick up & Delivery Options